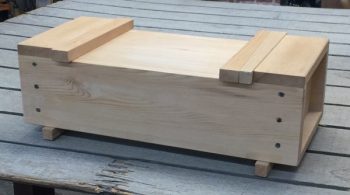 One spot remaining!
Paul Barker
Class | Mon, Jan 4, 2021 – Mon, Mar 8, 2021
Mon. evenings, Jan. 4 – Mar. 8, 6-9pm
Level: All Levels Welcome
Cost: $495.00
Materials: Included
Everyone starts woodworking as a complete novice. Join us to learn about wood and the tools for working it. We will make two small projects that you will be proud to say that you built.