Inlay is magic. It can transform a plain panel into a feast for the eye. Come and learn the secrets for placing inlay in your work. We'll start with inlaying simple wooden dots and squares that can transform a board or draw the eye up with a curve. With drill press and band saw, we can create ground and inlay for a wide variety of patterns and shapes.
The Online Workshop concept goes like this: My idea is to lecture for the first hour or so on Friday evening. Then I expect folks to be trying out some of the techniques I have demonstrated. This should last for half an hour or so. I'll take some questions and then launch into another hour's chat and demonstration of a new process. We'll finish up with a Q&A.  On Saturday morning, students will have a chance to work on the techniques learned Friday night, come up with a sample board, maybe some questions about problems encountered. Saturday's template will be the same as far as time interspersing lectures with hands on efforts by the students. I expect no one to be finished with their two sample boards at day's end. But I do hope that they will have taken enough steps to ask pertinent questions. They will also have a great head start on finishing these boards up.
Watch first, then try your hand at inlaying curved lines and how to bend your inlay before placing it. Discover how to shape inlay for more complex work like floral and animal patterns and get a great technique for heat shading your inlay pieces. This is one of the woodworker's skills that never tires. It is always the best fun in a project to get to the inlay work and let the world go by as you focus on the piece. Join us and learn the inlay skills that can use to make your pieces sing.
Learn to design and place inlay in your work from the safety of your own home shop with Master Woodworker Gary Rogowski. There will be ample opportunity to ask questions and get feedback on your work because we will offer this workshop over two days. Friday night we will begin with simple techniques. You'll have Saturday to practice and pull together your questions. Then on late Saturday afternoon we'll start tackling some of the trickier techniques.
This is how Zoom will work: you pay via Paypal on our website or mail in a check with the class information on the registration form. When I receive payment, I send you an Invitation to register. When you go to Zoom and register, then I approve your registration and you get put on our class list. I will then send you information about the course and what you will need to have ready. Zoom will automatically send you reminders a week before, a day before, and an hour before the Online course. It also keeps track of who showed up and who registered and paid relieving us of last minute duties. Be sure to register at least an hour before class begins.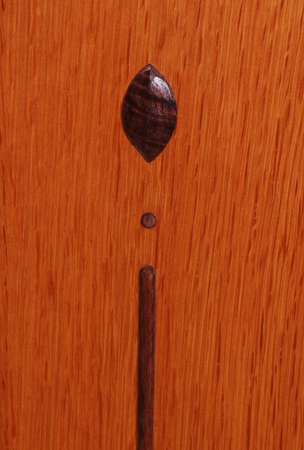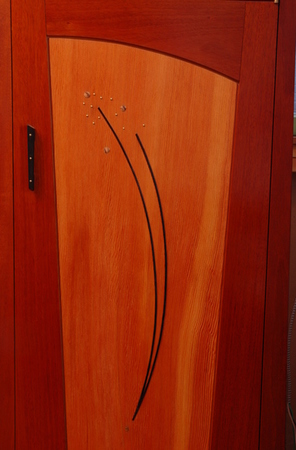 Gary Rogowski is the Director of The Northwest Woodworking Studio in Portland, OR. He has been designing and building furniture since 1978. His design work has been shown at museums and galleries nationwide. As a Contributing Editor at Fine Woodworking Magazine for fourteen years, he wrote, The Complete Illustrated Guide to Joinery, is in its 18th printing and translated into many languages. His latest book is entitled Handmade: Creative Focus in the Age of Distraction, Linden Publishing.
Follow him on Twitter @GaryRogowski and listen to his practical, philosophical and humorous podcast: "Splinters with Gary Rogowski".
https://podcasts.apple.com/us/podcast/splinters-with-gary-rogowski/id1435736860
Join us August 7-8 for our first Online Workshop. Space is limited. Sign up to listen and watch and try your hand at inlay from the safety of your own shop. This will be a workshop that is packed with information courtesy of Zoom. Please stay tuned as we start to post new content on Youtube for all to see.