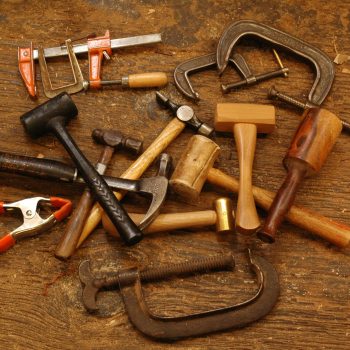 with Master Woodworker Gary Rogowski
Series | Sat, Sep 30, 2023 – Sat, Aug 3, 2024
Level: All Levels Welcome
Coming Soon. Late September launch of a five chapter video series called Setting Up Shop.
1pm-3pm every other Saturday. Two hrs. live and recorded lectures. Sept. 30 to Aug. 2024.
Setting Up Shop gives the novice, the newcomer, and the practiced valuable information on how to set up a shop space to do any type of woodworking. Each lecture tackles a topic necessary for a smooth running shop and then a demonstration of a project build for each class.
Office hours provide access to a Master Woodworker twice a month throughout the term.
Videos remain available as well as the Q&A session after each live class for one year for students who buy the whole book.
$876 if bought chapter by chapter. $175/ chapter with 4 lectures in each chapter. Or buy it all for 20% off, $701. 5 Chapters, 20 Lectures. The extra $1 is to remind us that we're lucky to have a shop. It will help sponsor scholarships to this video series for young students.
 Projects are all shop related: bench hook, push sticks, file handles, sharpening station, router table, plane cabinet, clamp rack, and more.